As you would know, of course, any business requires a lot of funds to be launched. You would need to have ample upfront costs* to launch any venture. There are several ways to gather that kind of funding and one of the ways is through crowdfunding. Crowdfunding is a pretty self-explanatory term and it can be defined as the process of raising funds from a 'crowd' of many individuals instead of through capital funds* or from a group of investors.
There are many crowdfunding platforms out there where you can set up your page about your business idea and people who like it would contribute to your business. Crowdfunding has been gaining popularity for quite a few years and it would grow even more as it is a convenient way to get funds to launch a business.
Why is Crowdfunding important?
Crowdfunding is a very democratic way of raising funds for your business. As mentioned before, it is convenient because you won't need to have a lot of connections with ventures nor would you have to venture capital firms*. If your business idea gets people excited, you would be able to raise money through crowdfunding. However, you must remember nothing is possible unless you are willing to put in the work.
So, you must ensure that your idea resonates with people and you must work towards creating awareness about your campaigns. You must ensure that many people know about your idea and get excited about it. Besides that, crowdfunding is also convenient because it has many other benefits that you won't get if you try to raise funds in any other way. On crowdfunding platforms, you can not only get people excited about your idea but also gain important feedback from your target audience*. Moreover, you can build a community with people who have contributed to your business.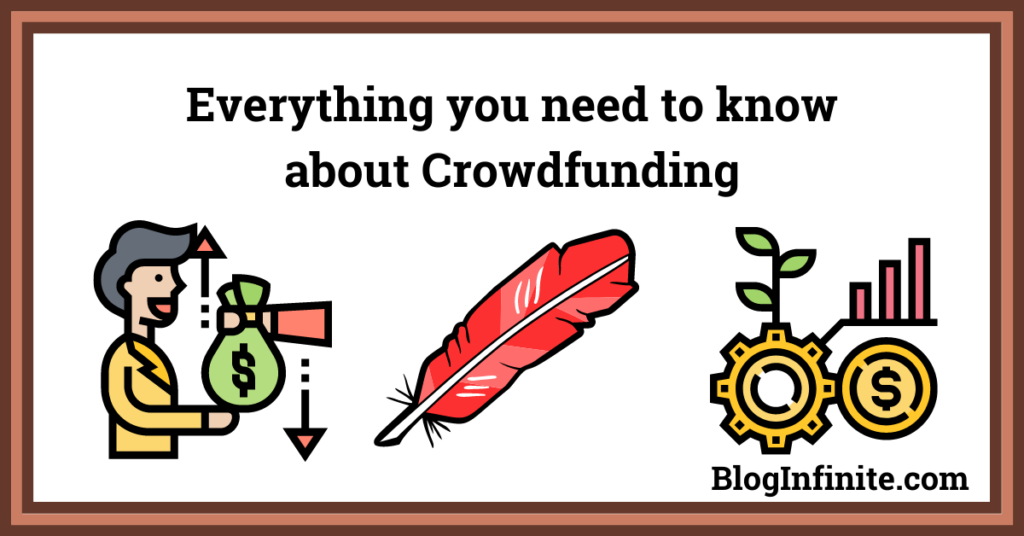 Everything about Crowdfunding:
Here is a list of all that you need to know about crowdfunding.
1. You can decide what you will offer to the people:
Different businesses use crowdfunding for different purposes. For example, some use crowdfunding to do away with investors and offer equity* to the people who contribute to the business. Others use crowdfunding to facilitate pre-orders* and then promise rewards to the contributors. Many businesses have a philanthropic approach and look for people to donate to a cause without expecting something in return. Based on what your purpose is, you can use crowdfunding accordingly.
2. You should not take crowdfunding lightly:
Choosing a good crowdfunding platform is important to build awareness among people about your upcoming venture, but you have to work towards attracting more people to your idea. You have to get people to support your campaign and build up their incentive to contribute to your idea. This, of course, requires work and thus, crowdfunding is not to be taken lightly.
3. Crowdfunding has many benefits besides the fund:
of course, the basic idea to drive a campaign on a crowdfunding platform is to incentivize people to contribute to your business. However, the best benefit that you get through crowdfunding platforms is that you can build a community of potential customers and get their honest opinion about your business. That also helps in reaching more people and thus expanding your target audience.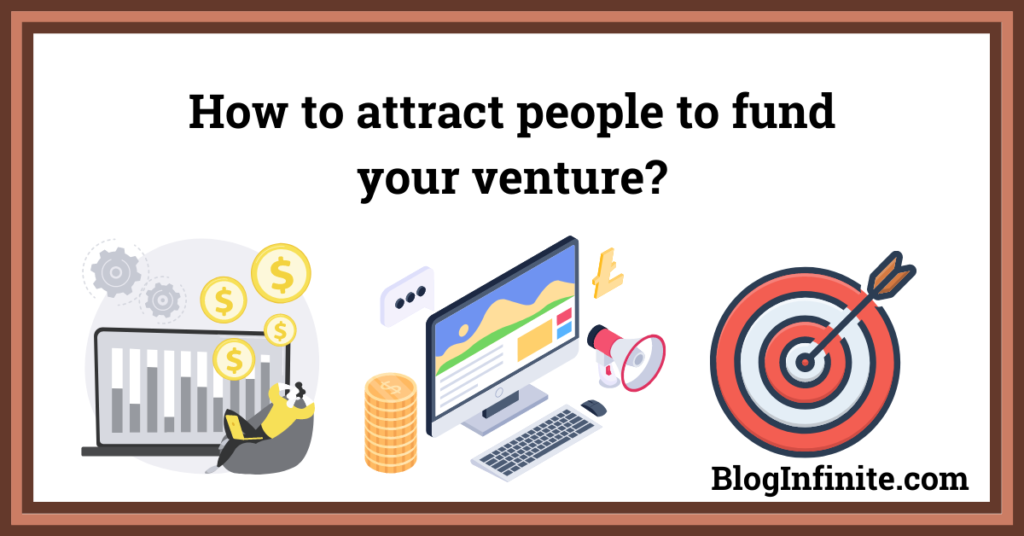 How to attract people to fund your venture?
1. Decide the upfront cost that you would need:
Before you build your campaign, you need to think about what your purpose is. Are you looking to launch your own business or a new product in the market? Based on what your purpose is, you would have to work out the amount of money you would need. When you have that worked out, you can build your campaign accordingly and start building more awareness about it among people. It would be a good idea if you set your target a little lower than what you need to raise and then push your limits once you start getting people interested.
2. Choose your crowdfunding platform:
While some crowdfunding platforms put focus on equity crowdfunding, on some platforms you need to decide on the rewards that you are willing to offer. So, you need to decide which crowdfunding platform to choose based on what you are willing to offer to the contributors of your campaign.
3. Decide what your will offer to your contributors:
Following up on the previous point, you need to organize your reward tiers*. That means, since all people won't contribute the same amount to your business, you cannot have the same rewards for everyone. The rewards need not be very expensive but they should be thoughtful. Even a personalized message or an inexpensive souvenir is a great way to motivate people into chipping into your business.
The key takeaway about crowdfunding is that it is a great way to not only raise funds for your business but also to get a higher reach* among people and build brand awareness*. If you diligently put in the work towards building your campaign, you would surely meet your goals.
Upfront costs: An initial sum of money that goes into a purchase or setting up a business venture.
Capital funds: The amount of money that shareholders or investors contribute to a business for daily as well as long-term needs.
Capital firms: Also known as venture capital, it is a group of investors who invest money from wealthy people and multiply it.
Target audience: A particular community of people who would most likely purchase a product or be interested in a specific business.
Equity: Shares given to the people who contribute to the business and who would get the value returned to them if a company's assets were liquidated.
Pre-orders: It means ordering a product before it has been made available for purchase.
Crowdfunding platforms: These are platforms where you can build a campaign for a product or business idea and incentivize people to contribute towards it.
Reward tiers: Similar to tiered loyalty programs, it is a system of giving certain benefits to people who contribute to your business.
Reach: The number of people who get to know about your business
Brand awareness: It is a term used in marketing to specify the degree of recognition of a product or business among people by its name
If you have any queries regarding this blog you can comment down below and also can contact us on our contact page. If you Want to write for us you can apply for it at Write For Us.