Every year on April 7th, the World Health Organization (WHO) and other affiliated organizations support World Health Day, which is a worldwide health awareness day. World Health Day has raised awareness of essential health concerns such as mental wellbeing, maternity and child welfare, and extreme weather since 1950. This day is celebrated with events that are beyond the day itself, and it provides a chance to draw attention to the specific context of international wellbeing across the planet. [1]
According to World Health Organization (WHO), half the population worldwide is uninsured for essential health services. It is a matter of great concern for international leaders and educators from many nations. The World Health Organization is concentrating on raising awareness about the absence of medical services in many regions this year. 
(WHO) and Historical Timeline of World Health Day
Ever since its establishment, every year on April 7th, the globe has marked World Health Day. World Health Day was conceptualized during WHO's First Health Conference in 1948, when the council resolved to mark World Health Day on April 7th every year commencing in 1950. World Health Day is a worldwide public health consciousness day that strives to raise awareness of a certain health issue to emphasize a World Health Organization [2] major area of concern. And since the 7th of April is the founding day for the World Health Organization, World Health Day coincides with WHO's founding day.
Subject Matter for 2022 WorldWide
Our Planet, Our Health is the motto for World Health Day 2022. It brings awareness to the vital steps that must be taken to preserve humanity and world health, as well as to an effort to develop communities that are centred on well-being. WHO's campaign will encourage governments and the general public to communicate narratives about how they are protecting the environment and their health, as well as prioritizing the wellness of societies. On World Health Day, one of the most famous initiatives takes place on social media. Observers and interested parties use the hashtag #healthforall to draw attention to any kind of affordable health care. [3]
Effect Of Climate Variability on Global Health
Climate change has survived as long as the earth has. It occurs whenever the Earth's climatic patterns alter and stay stable over an extended period. In recent years, there has been a noticeable cycle of cooling and warming as a result. Before the onset of human-caused climate change, five major elements (Atmosphere (air), Biosphere (living things), Cryosphere (ice and permafrost), Hydrosphere (water), Lithosphere (earth's crust and upper mantle) engaged with each other as climatic events happened. [4]
Human impacts have produced huge volumes of carbon dioxide and other greenhouse pollutants into the air since the Industrial Era, altering the planet's temperature. Environmental activities, like as variations in the sun's radiation and seismic explosions, also have an impact on the earth's temperature.
Prenatal And Child Care Wellness
The condition of women throughout maternity, delivery, and the postpartum period is referred to as maternity care. [5] Every step ought to be a wonderful experience that ensures mothers and their infants realize their maximum medical and well-being potential. Anaemia, malaria, and heart disease interact to cause maternal injuries and deaths, as do excessive blood loss, infection, high blood pressure, unsafe abortion, and obstructed labour. [6]
The majority of prenatal fatalities are avoidable with prompt intervention by a qualified health practitioner operating in a supportive atmosphere. Reducing avoidable maternal mortality must remain a key priority on the world stage. [7] At the same time, merely enduring labour and delivery cannot be considered a decent indicator of postnatal care. It is vital to increase action to limit maternal morbidity and impairment to enhance pregnancy outcomes and wellness.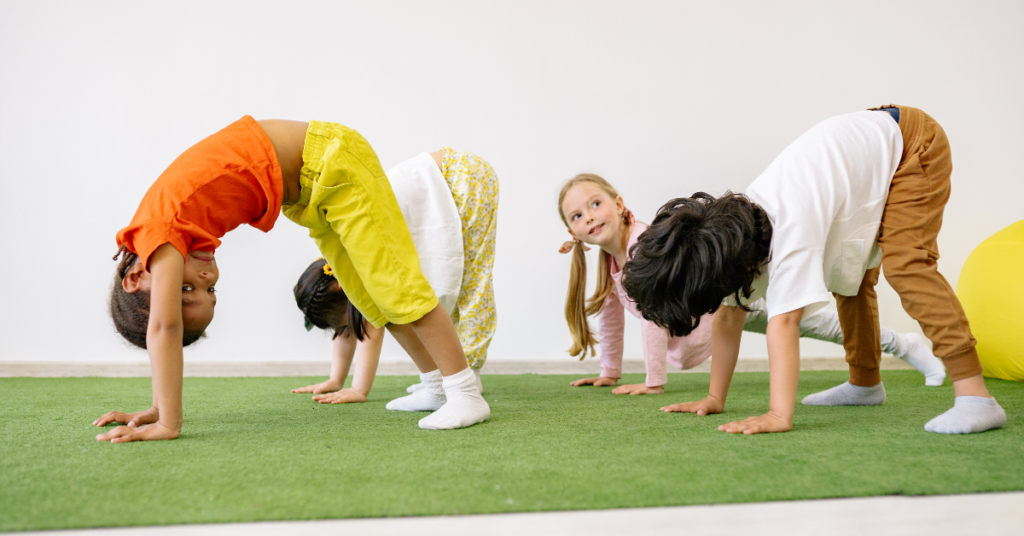 Child Fitness and Health Care
Child health care is described as the health treatment offered by healthcare experts to children who are ill or infected. Various health groups pay for these treatments. These practitioners are trained and skilled in treating children. [8]
Various methods can aid in the creation of a healthier lifestyle for children-
As previously said, a well-balanced diet should include carbs, lipids, proteins, vitamins, and minerals.
The water quantity should be maintained in all age groups of children.
The youngster should be immunized under the vaccination schedule. Any missing doses must be composed, which can be negotiated with your physician.
Washing hands is the most critical strategy to prevent the spread of hazardous microorganisms. Thorough cleanliness also prevents parasite infections, skin problems, and ear infections. [9]
The height, weight, BMI, as well as other physical growth metrics, as well as the attainment of developmental milestones, should be evaluated at regular intervals, and any deviations should be treated if they are noticed. Visits to the doctor should also be used to teach and reinforce good health behaviours among children and parents.
Classification and Symptoms of Mental Illness
Psychological issues can encompass a wide spectrum of conditions, but they all have one familiar pattern: they all have an impact on a particular person's personality, brain functions, or social relationships. In contrast to physical ailments, they might be hard to accurately identify. [10]
Mental illnesses can manifest themselves in several ways, and signs might coincide, making diseases difficult to identify.
There are, however, a few prevalent illnesses that afflict individuals of all ages –
Attention Deficit Hyperactivity Disorder (ADHD)

Anxiety and Panic Disorder

Bipolar Illness

Depression

Schizophrenia
If you or someone you know may have a mental health issue they have –
Abnormal thoughts,

Mood swings that don't make any sense,

A lack of empathy,

A difficulty with separating reality from fantasy, or

A sense of losing control.
Chronicle Phase Of Covid-19 and its Learning
Although the COVID-19 outbreak demonstrated technology's ability to cure, it also revealed the world's injustices. The epidemic exposed flaws in many aspects of society, emphasizing the importance of implementing sustainable well-being communities devoted to ensuring equal healthcare for current and future generations while remaining environmentally conscious. The current economic structure results in unequal earnings, material possessions, and power systems, with several people currently living in hardship and insecurity. A well-being economy aims to foster human welfare and justice, as well as ecological balance. Protracted investments, social support, investment budgets, and judicial and budgetary methods are all used to achieve these objectives. Preventing these destructive loops for the earth and mankind's health needs meaningful reform, business change, and support and incentives for everyone to maintain good health.
So don't wait, pull up your socks, and pledge a healthy life for yourself and for your loved ones on this World Health Day. Take one step ahead at a time. You may start by contributing to society or to our environment. Remember this is our planet, our mother Earth. If we are not going to take the right decision now then who will?
1. The World Health Organization reports that 829000 people die of diarrhoea and typhoid each year.
2. Member countries pay their assessed contributions (membership dues), and other states and partners make voluntary contributions to the WHO.
3. The tobacco industry destroys 600 million trees every year and kills more than 8 million people
4. An additional 2 billion people will be at risk of dengue infection if climate change causes higher temperatures and floods.
5. Around 810 women die each day due to pregnancy-related complications or complications during delivery in 2017.
6. Worldwide, maternal mortality (MMR) has lowered by approximately 38% between 2000 and 2017.
7. Low and lower-middle-income countries account for 94% of all maternal mortality. The risk of pregnancy complications and mortality among adolescents (ages 10-14) is higher than that of other women.
8. Children under the age of 5 die of malnutrition in 45% of cases, according to the World Health Organization (WHO).
9. There are 3.6 billion individuals worldwide who do not have access to clean sanitation. There are 2 billion individuals who do not have clean water to drink.
10. As per SAMHSA statistics, 21% of Americans suffer from a mental disorder, and 5% suffer from a problem limiting their ability to concentrate in school or work.
If you have any queries regarding this blog you can comment down below and also can contact us on our contact page. If you Want to write for us you can apply for it at Write For Us.