A building becomes home when you live in it when you decorate it with the things you love being around and when you make a bond with the surroundings. Today, it's not only girls who love home decor, even the boys are taking a keen interest in making their house beautiful because the key point is home decor which is not a biased topic. There are two ways in which we can decorate our house, one is spending a lot in the market on the beautiful and useful pieces and the other is making them at home using things easily found at home. Why spend your money when you can make those things by being creative. So, today I am going to tell you about such DIY home decor things we can make using paper at no or minimum cost and time.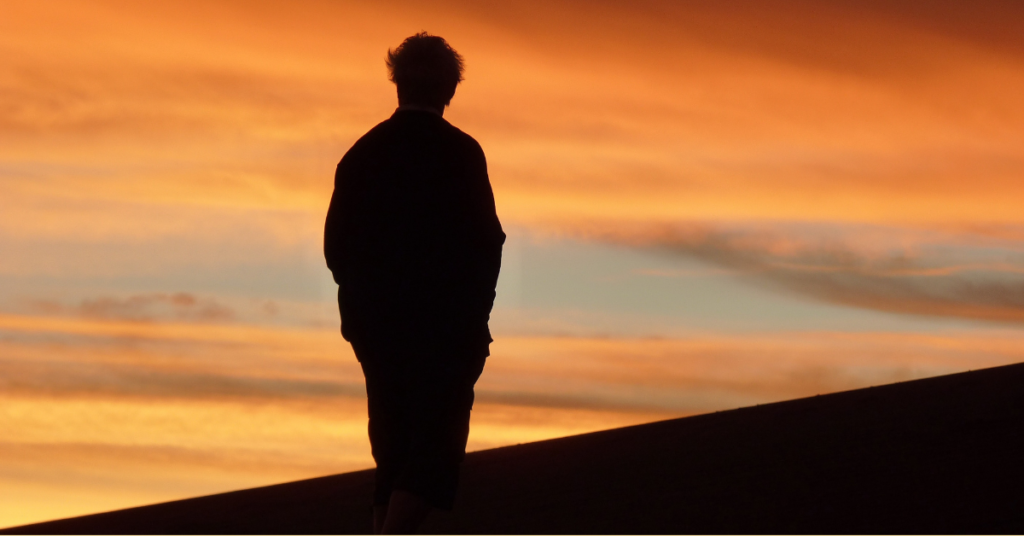 Making Simple Silhouette using Paper:
This is the simplest form of craft using paper. You can use craft paper, construction paper or computer paper. You just need to draw any picture which is a memory for you and cut out the silhouette and then paste it on the other dark background sheet. Wrap the sheet in a beautiful frame. This is like turning your memories into art. You can refer to the below picture for clarity.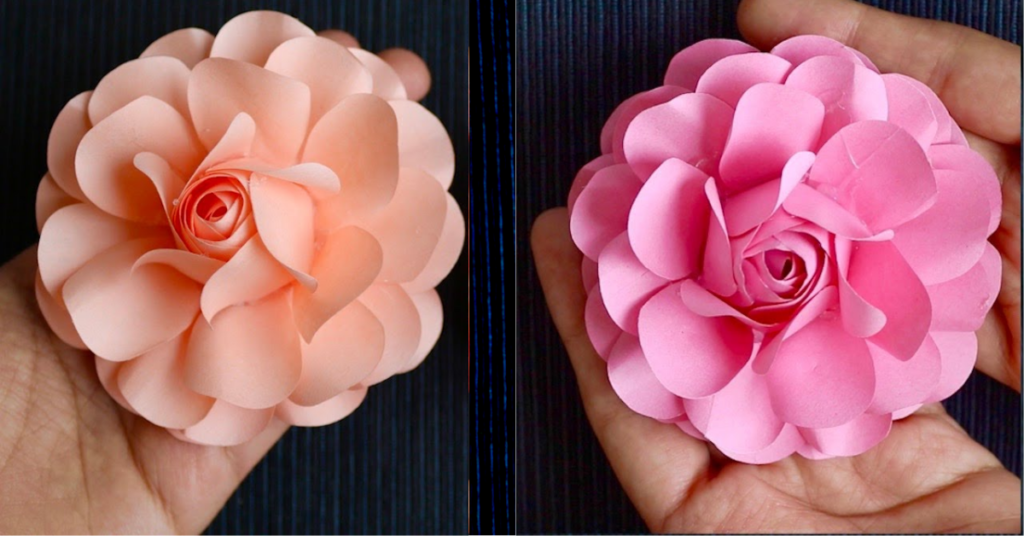 There are various types of flowers you can make with paper. Those flowers you can either decorate in a vase or decorate them in a bowl or make a wall piece using them. You can vary the size, colour and designs of the flowers. These flowers can be a part of different things you build for making your home beautiful and trust me these are very easy to make without much material required. Here is the DIY for making flowers with paper.
This is the most beautiful papercraft I have known which is 3D. You can either keep it as it is or keep candles that are operated with batteries to make them more beautiful. Just make a design of the lantern on the computer, and take a printout on the desired sheet. Cut the design and assemble it carefully along the edges. Once done, glue the design starting with the base and then the sides and lastly the top. It can take a bit of your time but I promise the time is worth it. This link shows elaborately how to make such a beautiful lantern. You can make different colours of your choice.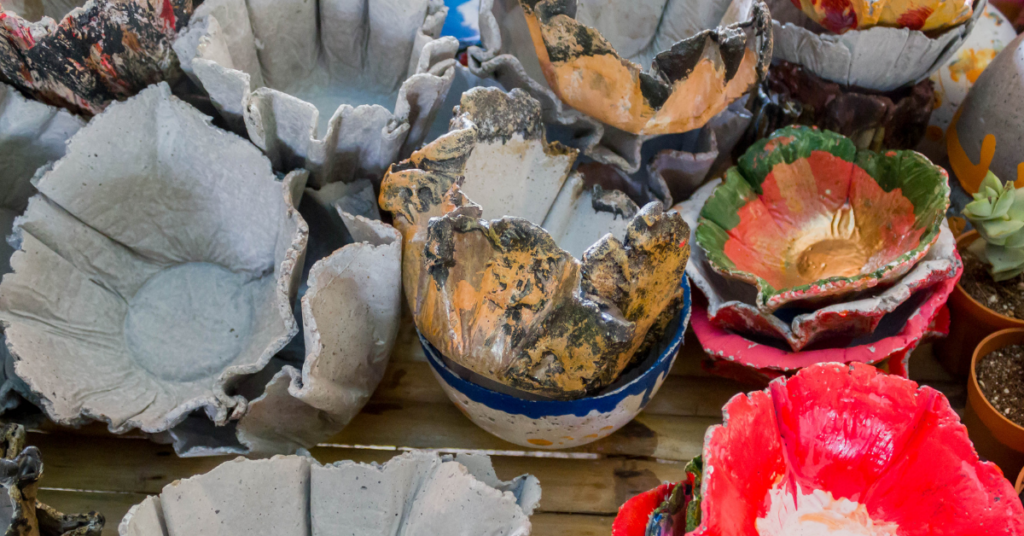 Paper Mache is layering the paper strips dipped in glue. Paper clay is a mixture of paper pulp with a few ingredients like flour or glue. It becomes very hard on drying and is suitable for projects showing thicker details. Paper clay is made using normal waste sheets, tear them into small pieces and soak them in the water for an hour. Next blend them into pulp using a regular blender. Then bring the pulp onto the thin fabric to strain and squeeze the water out. You will get the smaller pieces of pulp. Now you can use either flour or flour and glue or a cooked mixture of flour and glue to mix it with the clay to make it super strong and hard. With this product, you can make the desired shape and decorate your house with it. Here is the detailed link for the recipe. Create and decorate!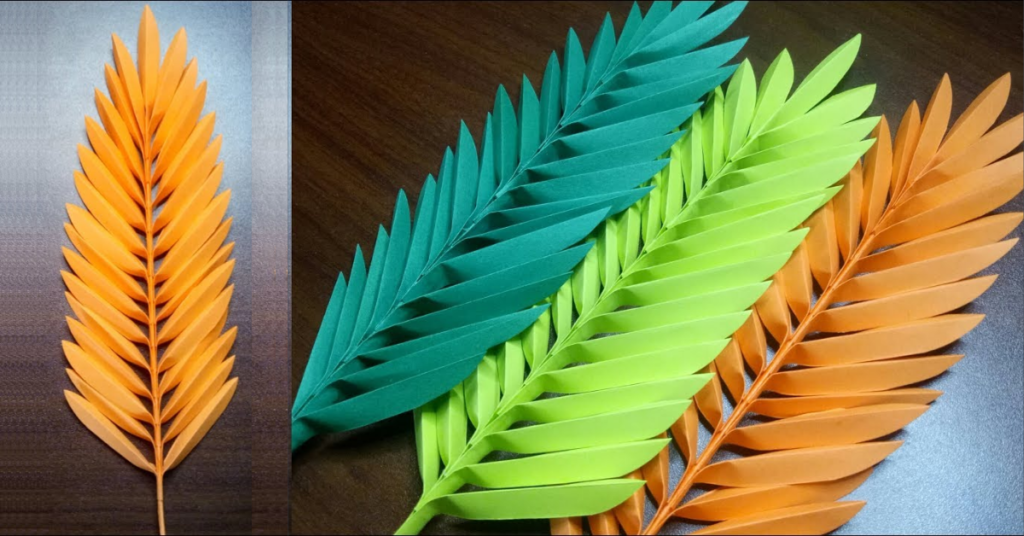 Not everyone can get the palm leaves to decorate their house with. So, why not make the beautiful leaves with craft paper. It is a very easy DIY and made in no time that is too cost-efficient and no worries about spring and fall. You can either hang these leaves on the wall or decorate them in the vase. Though the actual leaves are green and yellow. you have the choice to make them in different colours using different craft sheets or chart papers. Here is the step by step guide to making the palm leaves using paper. You can even make a bouquet out of these flowers and display it in the vase at the entrance of your house or in some corner of your house to enhance the beauty of the place.
Though there are many other products, like the one shown in the above picture, which can be made at home using paper I loved these 5 DIYs out of all of them anyone can make them at home without going out and helping in making their home beautiful. The supplies are minimum and in no time production i.e. these are cost and time-efficient. Then what are you waiting for, Start creating and have fun!!
If you have any queries regarding this blog you can comment down below and also can contact us on our contact page. If you Want to write for us you can apply for it at Write For Us.