An act of theatre involves live performers presenting an imagined or real event to an audience in a specific location, usually a stage. The performers may use gestures, speech, music, and dance to express the experience for the audience. World Theatre Day gives us a chance to appreciate and acknowledge the importance of the various forms of theatre in our society. The majority of these forms of theatre have endured for centuries, while some continue to evolve into more modern forms. [1]
The International Theatre Institute ITI and international theatre communities have plenty to celebrate on World Theatre Day. On this day – every March 27th – these communities around the world unite in their celebration of the most prominent art form to ever be produced by mankind. It's an international event to highlight creative minds and their amazing efforts, exposing them to an even larger audience. [2]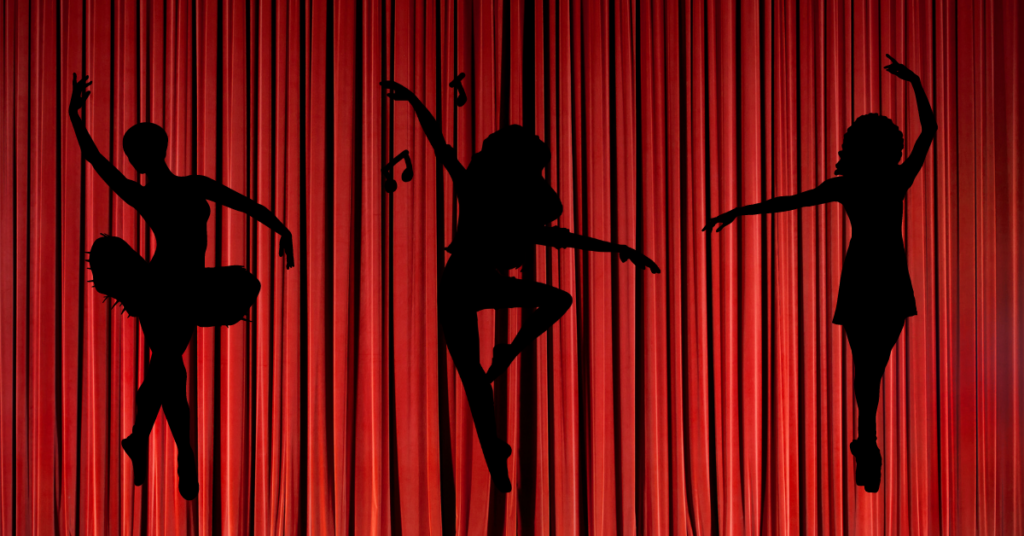 THE CLASSICAL ERA OF THEATRE
1. The Pre- Julian Roman Era
Thespis, the first actor in Greek Drama reached Athens with his troupe to perform in the marketplace.
2. The Year of Consulship of Crassus and Pompey
A leading Roman general and statesman, Gnaeus Pompeius Magnus was also known as Pompey the Great has built the first permanent stone theatre in Rome
In 1585, A performance of Sophocles' "Oedipus the King" was inaugurated which is widely recognized as the oldest theatre in the world, the Teatro Olimpico in Vicenza, Italy.
4. World Congress of the International Theatre Institute (ITI)
Founder Arvi Kivimaa proposed the first World Theatre Day on behalf of the Finnish Centre of the International Theatre Institute in Helsinki, and then in Vienna at the 9th World Congress of the International Theatre Institute (ITI) in 1961.
AN OVERVIEW OF THEATRE'S SIGNIFICANCE
The purpose of World Theatre Day is to raise awareness about the theatre arts and their crucial role in entertainment. Moreover, how it is used to promote peace and economic development. To celebrate World Theatre Day, there are several goals. [5]
Although ITI isn't devoted to any particular theme each year. Every year, World Theatre Day promotes "Theatre and a Culture of Peace." During the annual symposium, a theatre professional or someone from another field with heart and spirit outstanding in their field is invited to share his or her insight on theatre and international harmony. The message has been translated into more than 50 languages, read for tens of thousands of spectators before performances throughout the world, and printed in hundred private newspaper libraries around the globe.
The International Theatre Institute's Executive Council selects every year one of the most distinguished theatre personalities to write the message for World Theatre Day, observed annually since 1962. This year marks the 60th anniversary of the first World Theatre Day in 1962. This year Peter Sellars will author the Message of World Theatre Day 2022 [6]
THE BARBAROUS IMPACT OF COVID-19 ON THE THEATRE WORLD
The COVID-19 epidemic has impacted the performing arts in some ways. Owing to its nature as a cultural practice that requires the physical presence of an audience, no longer permissible under the new laws, performing arts activities have been significantly inhibited and some performances have ceased altogether. As this crisis is still ongoing, it has taken some time for our beloved theatres to recover from their losses. [7] Several performing arts festivals have been cancelled during the first wave of COVID-19 – The Edinburgh Fringe Festival, which has been cancelled for the first time in 60 years, is among the performing arts festivals to be cancelled. Both the Hong Kong Arts Festival and Oerol Festival for 2020 have also been cancelled, but the Holland Festival is attempting to convert to an online event. In response to changing environment and technological demands, many performing arts institutions have begun to offer new (or expanded) digital services. [8]
As far as art goes, we Indians are not far behind.[9] As in other countries, India also celebrates World Theatre Day annually with great enthusiasm. Over the past two years, there have also been restrictions in India due to the epidemic. However, this year, The National Centre for the Performing Arts, Mumbai (NCPA) will present a dazzling array of performances and workshops curated specially to celebrate this renowned art form. The workshops are going to be free of charge to theatre enthusiasts throughout the day. The day will commence with workshops by Silly Point Productions – The SPIT Theory and The Actor as Detective by Quasar Thakore Padamsee., Moving on, a screening of 'NCPA-National Theatre Live (London): Romeo & Juliet by William Shakespeare' will take place. It will be starring Jessie Buckley (Wild Rose, Judy) and Josh O'Connor (The Crown, God's Own Country). Later that day, Mumbai's theatre stalwarts will present the 'Gala' in the most anticipated event of the day. [10]
Best Quotes About World Theatre Day 2022
"Love art in yourself, and not yourself in art."
– Constantin Stanislavski, My Life in Art
"We're actors — we're the opposite of people!"
– Tom Stoppard, Rosencrantz, and Guildenstern Are Dead
"Movies will make you famous; Television will make you rich, but theatre will make you good."
-Terrence Mann
"All the world's a stage."
– William Shakespeare, As You Like It
"Life is a theatre set in which there are but few practicable entrances."
– Victor Hugo, Les Misérables
If your interests also lie in art, do not forget to pay your tribute this 27th March by–
Attend a local performance
Get involved in World Theatre Day events
Watch the form of art and appreciate it
Get to know theatre arts better and make friends.
1. For example, the Shakespearean theatre has evolved into what we know today as a sitcom: the characters are familiar, the schemas are thoroughly established, and the stories play in similar ways that audiences find very easy to digest.
2. It's more than just a public open house – it's also an opportunity for enthusiasts like you and me to draw attention from our governments' officials, politicians, institutions, society leaders, and opinion-makers with the sincere intent of needless saying: there is no art form more valuable or important than theatre and we should all advocate in its favour!
3. As part of this celebration, several national and international theatre events are being held. The World Theatre Day Message is an important means of sharing world-status perspectives on the theme of Theatre and a Culture of Peace. Every year, ITI invites world figures to share their reflections on the topic of the World Theatre Day Message. It was Jean Cocteau, who wrote the first World Theatre Day Message.
4. It was the eve of opening the "Theatre of Nations" season in Paris. As of today, ITI has 85 offices worldwide.
5. These goals include promoting theatre in all its forms, educating the public about the value of theatre, empowering theatre communities to promote their work widely, as well as to enjoy theatre in all its forms and to spread the joy of theatre.
6. The American opera and theatre director, Peter Sellars was born in Pittsburgh, Pennsylvania (USA). He has gained international renown for his groundbreaking and transformative interpretations of classic music, advocacy of 20th century and contemporary music, and collaborations with an extraordinary range of creative and performing artists.
7. As per UNESCO, in 2013 the cultural and creative industries (CCI) worldwide generated revenues of $2250 billion and employed 29 million people, with the performing arts sector alone contributing $127 billion and employing 3.5 million people.
8. As a result, many companies were able to broadcast free recordings of previously recorded performances, particularly orchestral and theatre performances – as well as bespoke crowdsourcing projects that were collated by journalists
9. Indian theatre has produced numerous prominent actors who have left their mark on the big screen such as – Ratna Pathak Shah, Shabana Azmi, Naseeruddin Shah, Shahrukh Khan, Lilette Dubey, Pankaj Kapur, Jim Sarbh, Makarand Deshpande, Girish Karnad, Manav Kaul, Vinay Pathak, etc.
10. Several performers will perform their skit during the event, including Sumeet Vyas, Anuvab Pal, Kunal Roy Kapoor, Zafar Karachiwala, Jim Sarbh, Priya Mallik, Yuki Ellias, Faezeh Jalali, Srishti Shrivastava, Sunil Shanbag, Savitri Medhatul, Akanksha Kadam and many others.
If you have any queries regarding this blog you can comment down below and also can contact us on our contact page. If you Want to write for us you can apply for it at Write For Us.